Easy To Use
With a rich and comprehensible UIUX. your journey to wider payment has just begun.
Fair Pricing
With our competitive and flexible pricing. You are assured of a win win solution and no regrets at all
Multiple Channels
Widerpay gives you the freedom of choice to select the channel you are most comfortable with.
24/7 Support
Our support team is available 24/7 and personalised to give you a soothing and efficient service delivery.
Funds Transfer
This allows user to transfer to bank accounts and allows for wallet - wallet transfers
Withdrawal/Cash Out
This feature let you debit customers while you give out cash to customers.
Deposit/Cash In
This let you accept cash and deposit the money into the customer's bank without the customer going to the bank.
Airtime/Data Vending
Buying of airtime and data has never been easy. With the Widerpay app, from a few clicks, you can sell airtime or data.
Bills Payments
The Widerpay app allows for payment of VAS for DSTV, Electricity, Flight, school fees etc.
Reporting
There is a report dashboard designed to provide detailed transaction reports both in textual and graphical forms
What people are saying about us
The platform is proactive in solving issues and good pricing that enables agents to carry out more transactions. The way they add new features shows that they are customer centric.
This is one of the fastest devices I have used. It processes transactions faster without hassles.
Their reporting channel is the best. I don't even do reconciliation at my shop again. I just log on and everything has been calculated for me
I get commissions from data and airtime purchased, making me earn while using Widerpay.
FAQ's
Questions often asked by awesome people like you has been compiled for your accessibility, and clarity. However, if you can't find a question that match your situation, do not hesitate to shoot at us via the contact form. 👇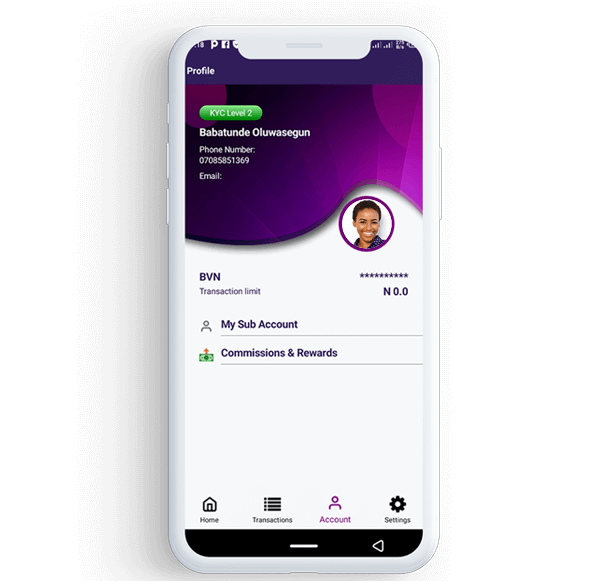 Get The App Now !
Seamlessly navigate the digital payment space with endless possibilities using Widerpay Payment just got easier and safer, come onboard!
Contact Us
It's very easy to get in touch with us. Use the contact form or pay us a visit, for a chess battle first 😉, and then business talk.